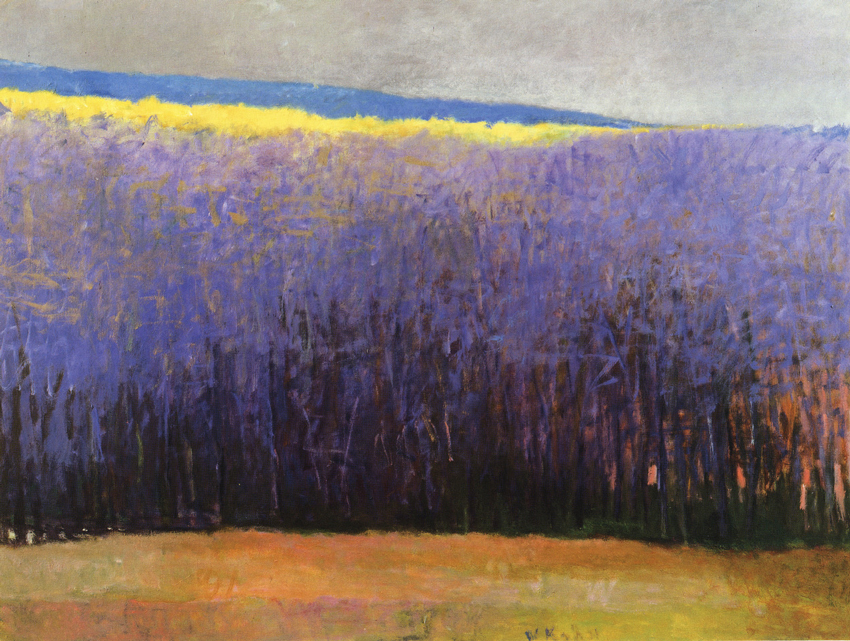 Wolf Kahn – Copse II 1992 Oil on canvas
WOLF KAHN
b. 1927, Stuttgart, Germany
The energy of the human-nature interaction
Wolf Kahn, a second-generation New York School artist, came of age in the 1950s and 1960s, when the prevailing mode was abstract. He chose instead to concentrate on representation, particularly the landscape of forests and farmlands, rendered in brilliant color. A student of Hans Hofmann and influenced early on by Milton Avery, Kahn is best known for his oil painting but knowledgable collectors prize his work in pastel equally as much. He works intuitively, attempting to harness the energy of the human-nature interaction.
The love of nature and sensitivity to mood of climate, light and place, is always present and gives us a bridge to the luminist landscape paintings of both America and Europe of an earlier age. Kahn treats color as if it has a distinct personality and he invites us to join the narrative that he creates so exuberantly.
Taba Dale
Our expertise is not limited to the selected artists presented on our website.
Please feel free to contact us about your own art preferences.