PAUL CAPONIGRO
b. 1932, Boston
Capturing mystical presence concealed in nature
Paul Caponigro felt that he was dropped off on the wrong planet. He loved the ancient world. His exquisite black and white photography is a testament to the desire to capture not just what he could see through his lens, but what else you could not see. At an early age, Caponigro was drawn to the West Coast School of Photography, and in particular, Minor White. Although Ansel Adams would be the most famous of that genre, Minor impressed Caponigro the most because he wanted to involve the psyche of the viewer.
Early in his career, Paul Caponigro was recognized as one of the most important landscape photographers in the history of the medium. His first one-man show opened at the George Eastman House in 1958 and his reputation for exacting skill with the large-format camera was firmly established. Caponigro not only mastered the art of print-making, his work displays a sensitivity to gesture, shape and surface and evokes a poetic dimension. As his landscapes engage us in the mystical presence concealed in nature, his still lifes address issues of time, mortality and the secret life of things.
Taba Dale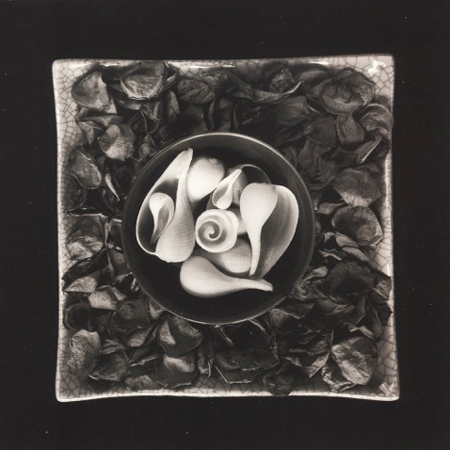 Paul Caponigro – Cornucopia Cushing, Maine 1999 Gelatin silver print
Our expertise is not limited to the selected artists presented on our website.
Please feel free to contact us about your own art preferences.