Taba Dale
Private art dealer
for 35 years
"Art enables us to find ourselves and lose ourselves at the same time."
~ Thomas Merton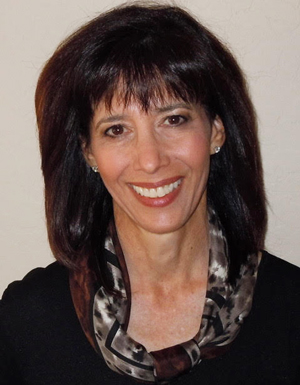 Taba's contagious appreciation of art matched with understanding of art's intrinsic value and how it enriches our lives – fortified with many years of experience in the high-end art market – makes Taba a true ally for any serious art collector. She has been successfully serving private and corporate clients for over 35 years both in the U.S. and abroad.
Taba's passion and competency is Post War, Abstract Expressionism and Color Field. She also handles Photography, Modern Masters, Blue Chip and Pop Art and relishes the opportunity to oversee site-specific commissions for a client when that is the requirement of a space.
The signature of Taba's art dealership is not just in the kind of art she specializes in but that she strives to understand her clients deeply and cultivates working relationships that last. Her professionalism and discretion are guaranteed in every step of an art acquisition – from an initial interview to the moment of celebration of the art piece displayed in its new home.
"Finding right works of art…"
"In building our art collection, which is very eclectic, Taba's skill in finding works that appealed to us helped broaden our personal enjoyment of the entire collection.
We also appreciate all the care taken with framing and installation by Taba and her team of skilled craftsmen. Every piece is cherished more every year and as we move to new residences. Our art purveyed by Taba is enjoyed as part of our history and new ventures in life.
Timeless enjoyment."
Risa and Michael Freedman
From personal passion for art to a savvy art dealer
I have been a fine art dealer for over 35 years. I cultivated my early love for all things beautiful through frequent visits to the many world-class museums in Washington D.C. where I grew up.
At the National Gallery of Art, exposure to work of the late 19th century and early 20th century artists is what initially captured my imagination. In particular, I fell in love with the paintings of Claude Monet, Auguste Renoir and Edgar Degas.
I didn't know at the time that what I was seeing was the work of impressionist painters but it certainly made an impression on me!
Years later when I took my first trip to Europe at age 18, traversing thirteen countries over six months, I felt I had an affinity for the light-infused landscapes of Cezanne and his contemporaries. My sojourn took me to Spain, France, Italy, Greece and as far as Istanbul, Turkey, where I found the magnificence of Hagia Sophia to be transformational.
From the powerful portraits of Vincent Van Gogh to the somber paintings of Pablo Picasso's Blue Period, I discovered I was drawn to the works of these masterful painters. I wasn't visiting just one country after another, I was entering their world and thus embarking on a deeper emotional journey. That is where art will take you.
Once back in the States, I had the good fortune to live just a few blocks away from the Phillips Collection near Dupont Circle. My weekly visits there started with a tour around the mansion's many intimate rooms full of exquisite treasures before settling in for the Sunday concert. It was here where I developed a strong appreciation for masterpieces like Renoir's "The Luncheon of the Boating Party" and then ventured into the work of Milton Avery, Paul Klee and eventually the abstract expressionist Mark Rothko.
I became attuned to the eye of Duncan Phillips, the museum's passionate founder; I thought of these works as friends. Slowly, I began to realize that the perfect placement of each piece of art allowed them to communicate with each other. This is where I first understood the power and the value of an art collection.
Now it is my profession, as an art dealer, to assist other people on their path where they can become the curators of their own art collection.
It is very gratifying to find a career that is not just about selling art, but allows me to have the noble role of bringing beauty into the world.
Taba Dale